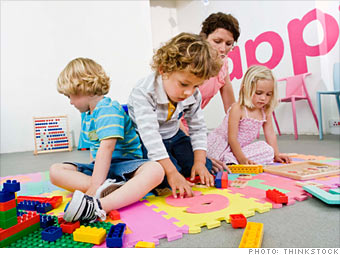 Avg. annual cost of child care: $12,900
Cost as a % of median income: 14.9%
Ironically, the state known as the land of 10,000 lakes has a drought of child-care options. In fact, it has fewer than 1,000 licensed centers.
Most of those centers are based in the Twin Cities, where rent and labor costs are higher, according to Ann McCully, the executive director of the Minnesota Child Care Resource & Referral Network.
"We do like to think our quality is higher but that's not necessarily the reason for the cost difference."