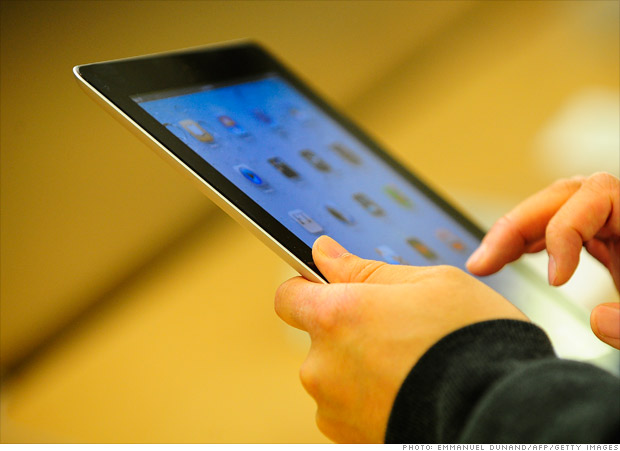 The bargain-basement laptop has historically been the ultimate Black Friday deal. But this year, the tablet has stolen its thunder.
The tablet may be the hottest item this year, but finding deals won't be so easy. The popular iPad2's $499 price tag won't waver -- even on Black Friday -- but it does leave some room for lower-priced models to make their mark.
Although Amazon's Kindle Fire has a lot of buzz, it's still pricey at $199, and don't expect that to change on Black Friday either.
But if you are willing to forgo a color screen and apps, the entry-level Kindle and lower-priced Android tablets are really where the deals are, noted Steve Baker, an analyst with market research firm NPD Group. The Kindle 3G will likely be less than $100, while generic Android tablets could even be much less.
"We wouldn't be surprised to see a smaller 7-inch Android tablet selling for around $49 this year," added Olson.
And for those who are looking for a good old laptop or desktop, expect some rock-bottom deals. Olson predicts big-box retailers like Best Buy and Wal-Mart will offer an all-in-one desktop and a standard laptop with 15-inch to 16-inch widescreen LCD display and a dual-core processor for as little as $200.