Whether it's a knack for engaging their students, generosity with their time, or an unbridled passion for their subject, these rising star business professors each bring something special to their classrooms.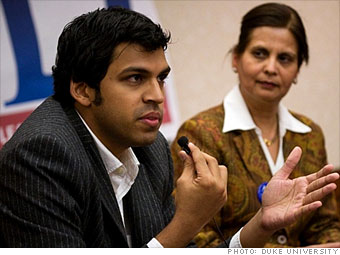 Associate Professor of Strategy
School: Duke Fuqua School of Business
Dynamic and exceptionally bright, Chatterji wins plaudits for being keenly interested in the welfare and professional development of his students. As a senior economist for the President's Council of Economic Advisers, he brings rare inside perspective to his classes.
NEXT: Adam Grant, 29
Last updated February 17 2011: 12:20 PM ET