From energy savings to college costs, Americans are getting a lot of breaks from Uncle Sam during this tax season. But get them while they last -- the good times are about to end.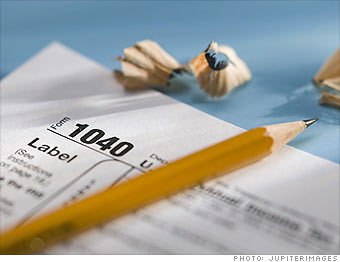 It's tax season. Although keeping tabs on the details of income and expenses can be a little dreadful, filers have plenty to look forward to when Uncle Sam hands out that refund. There are countless deductions to take advantage of to lower your tax burden -- and they're not just for the uber rich. From buying a home to putting your kids in college, taxpayers can deduct or receive credit on many items.
But leverage the opportunities now. Many popular tax breaks are set to either expire or scale back as the government's stimulus package from 2009 winds down. With the help of the Tax Institute at H&R Block, Fortune lists five tax favored breaks approaching extinction.
Get 'em while they last.
NEXT: A break for energy savers
Last updated March 10 2011: 12:45 PM ET