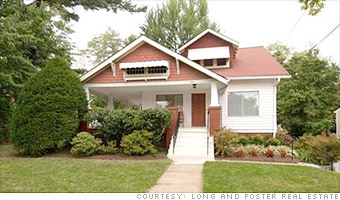 Median home price: $395,000
1-Year change through 2010: 5.6%
By some measures, Washington has already turned it around. The D.C. metro area is humming economically. It has a well-heeled, well-educated work force drawn by the huge federal infrastructure and the numerous corporate offices that have been established to be close to the seat of power -- and lucrative government contracts. The housing market has been the strongest in the nation.
It is the only one of the 20 cities in the
S&P/Case-Shiller 20-city index
that reported a price gain over the 12 months ended in March.
Home sellers have observed the trend and have boosted their asking prices accordingly, according to Move.com. The median list price in March was 4% higher than a year ago and listings are spending just 87 days on the market before they're sold, nearly half the national median.
With an unemployment rate in March of just 5.8%, which has dipped nearly a point compared with March, 2010, Washington's economy is strong. Home prices should continue to improve as builders struggle to catch up with increasing demand.