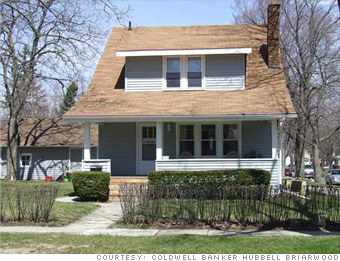 Charming ranch houses and bungalows can be had for less than $60,000 in this, the state capital located in the heart of the lower peninsular.
Lansing has been battered both by the automotive industry decline -- there are several plants in the metro area -- and the state budget crisis, which has resulted in lay-offs of state workers. The job losses mean that many homeowners have missed mortgage payments -- Lansing had the 38th highest foreclosure rate in the nation during the first three months of 2011.
That has put many repossessed homes on the market and these sell at deep discounts to conventional sales. Price drops are expected to last through much of 2011 before a modest rebound takes hold next year, according to Fiserv.