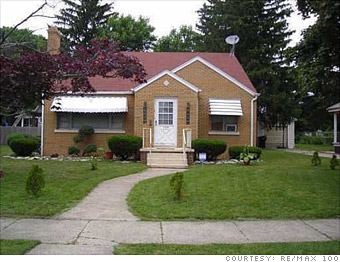 Sports fans know this town on the Indiana-Michigan border as the home of the University of Notre Dame, but it also has been a small industrial powerhouse, home to heavy industries like automaker Studebaker in the past.
The area suffered during the recession with many residents out of work, but hiring picked up over the past 12 months and the unemployment rate here is now just slightly above the national average.
The median price for homes sold in the metro area has dropped about 20% over the past three years and there are some prime properties available at very attractive terms. A three-bedroom, two-bath, 1,200 square-foot home in a tidy community near a golf course south of downtown is on the market for just $69,900.