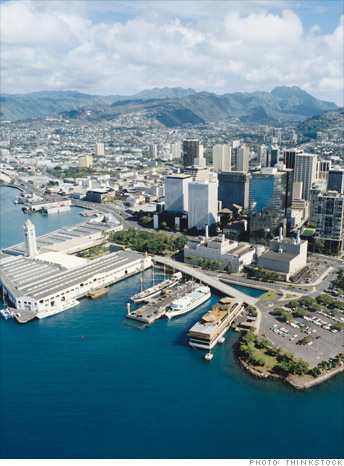 Home price gains needed to make buying a better deal: 7.62%
Historical average gain: 5.99%
Development opportunities on small islands like those of Hawaii are limited and construction material costs high. That's good for supporting home prices.
The problem: It's already really expensive there to buy, with a median home price of $698,000.
As a result, Honolulu housing values would have to rise more than 7.5% annually for buying to pay off.