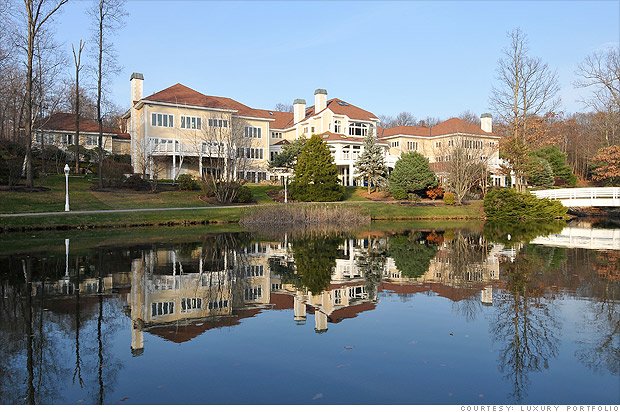 50 Cent, whose real name is Curtis Jackson, purchased the home from Mike Tyson's ex-wife for $4.1 million according to reports. He then changed the house number from 46 to 50 for obvious reasons.
Jackson originally put his home on the market in 2008, at the height of the recession, for about $19 million, but the price has dropped several times since then. Currently he is asking $9,999,999.50
At this point, "just to build this house would cost more than it's listed for," said PJ Louis, one of the brokers handling the property.
Photos courtesy of Luxury Portfolio.