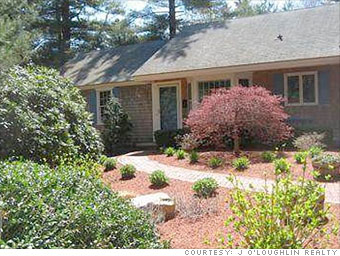 Median home price: $299,000
Located on Cape Cod, many of the homes in Barnstable are on or near the water, which in itself multiplies a property's value. Some of Barnstable's towns, like Hyannis Port, are known for their luxury estates and large family homes.
Cape Cod grew up as a working community with a large fishing industry, but tourism has provided the lion's share of its economy for decades. It has meant a good living for local residents: Median household income exceeds $75,000.
While home prices have fallen some 30% from the peak, second home buyers have helped the market to recover. Barnstable is especially popular with people from the Boston area because it's just a 90-minute drive from the city and doesn't involve crawling all the way up the peninsula to the Mid- or Outer-Cape towns like Truro or Provincetown in Friday night traffic.