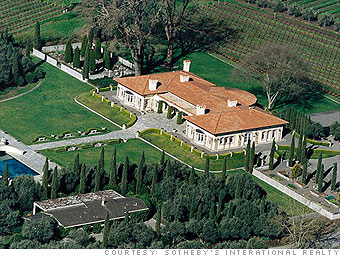 It's hard to resist the lure of owning your own winery: Watching the vines blossom in the spring and the grapes burst forth and swell throughout the summer; sitting on the veranda on a balmy evening sipping your own homegrown chardonnay.
The fantasies of aspiring vineyard owners have made great fodder for Hollywood ("Under the Tuscan Sun," "Bottle Shock," and "A Good Year" to name a few). Plus, who can resist the beautiful landscapes? The conditions that produce the best wines -- typically temperate climates located near either a large body of water or a mountain range -- are idyllic.
Yet, every dreamy lifestyle has its harsh reality. There's pruning and tying the vines in spring, weeding and cultivating in summer and harvesting in fall. There's also disease, pests and weather-related problems that can wipe out entire crops. Even in good years, profit margins can be slim.
For those whose finances and longing to live the grape life are strong enough to withstand a bad season or two, here are some vineyards that may be worth a look.
Watch a vintner discuss what it's like to run a boutique winery