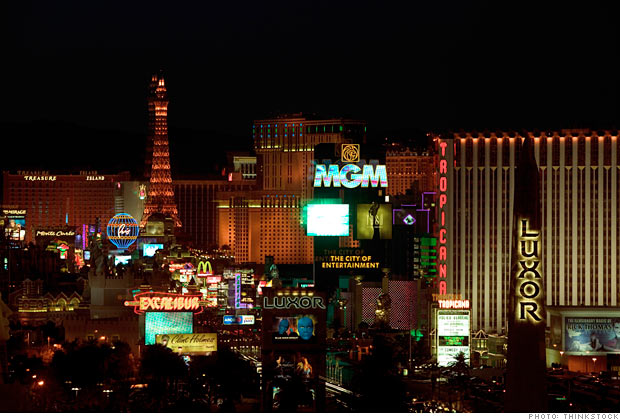 Average home price (2011): $130,100
Projected home price (2014): $120,000
Gross rent (2011): $922
Projected gross rent (2014): $966
Las Vegas has the highest foreclosure rate in the nation -- and many of those former homeowners now rent.
"Much of the large workforce in the casino industry consists of renters; the home ownership rate is a low 55%," said Winzer.
While the rental market in Sin City remains robust, rents have been squeezed, falling about 10% since 2007.
Part of the problem is unemployment, which reached 12.4% in May, one of the highest rates of any U.S. metro area.
Winzer expects the rate to fall gradually and that should mean rents will start climbing again. All told, he forecasts Las Vegas residential investment properties will yield returns that are 4.7% above the national average.