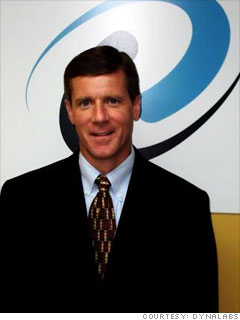 2009 Revenues: $2.5 million
5-year Annual Growth Rate: 73%

CEO: Scott Glover
Location: St. Louis, MO
Year Founded: 2003
About the business:
Before Dynalabs was founded, managing partners Russell Odegard and Michael Pruett grew aware that very few pharmaceutical companies in the country fully tested compound medication (when pharmacists combine different medicines for a custom prescription). Determined to meet this need, they began to seek out seed funding and eventually secured an angel investment to launch their business.
At the time, many pharmacies were unaware that the service Dynalabs provided was available. The company provides lab testing, data management tools and consulting services to community, chain, hospital, and industrial compounding pharmacies and suppliers.
As technology for this type of testing evolved, the company's competition has as well. To keep their competitive edge, Scott Glover, the company's current CEO, wants to expand into overseas markets. Dynalabs is going to need more cash to do this. Back to the angel investors they go.
--By Eno Alfred and Alex Rodriguez