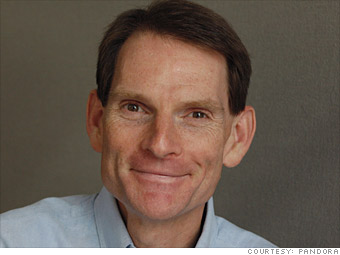 2009 Revenues: $50.3 million
5-year Annual Growth Rate: 135%

CEO: Joe Kennedy
Location: Oakland, CA
Year Founded: 2000
About the business:
Without musician and composer Tim Westergen, there would be no Pandora. Although his original company, Savage Beast Technologies, didn't survive, his plan to personalize the consumers' music listening experiences is at the root of the Pandora we know today. In 2004, with the help of $9 million in capital, the company restructured itself and blossomed into a personalized radio station.
Pandora, however, has its fair share of financial challenges. Revenue is primarily reliant on ads, and on top of that, they are required to pay very high licensing fees for the songs they play. With that said, they have created a loyal cohort of 75 million users, giving them a platform to expand to mobile devices, automobiles, and generate more hits on their online website.
Through thick and thin, the company has stayed true to Oakland, California, citing the access to solid talent as a major reason it has stayed. When they outgrew their offices a year and a half ago, they moved across the street.
--By Ashley Bush and Christina Li