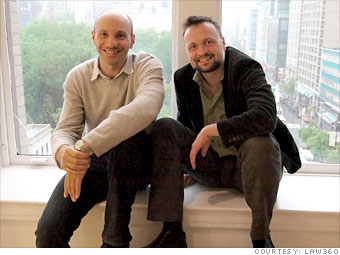 Law360, an online publisher of news and other information for the legal industry, with publications such as "Private Equity Law 360," used the "freemium" model to break into a niche dominated by players like Westlaw and LexisNexis. It offers individual lawyers in high-revenue firms free trials of the publications through email marketing.
That's essential to getting them to commit to subscriptions, which cost anywhere from under $1,000 annually for a sole practitioner to more than $100,000 for large firms, says co-founder Magnus Hoglund, who describes Law360 as being "like a Bloomberg for lawyers." "We think the best way to sell content is for people to experience it," he says. "You can't just tell people a publication is good."
Lawyers are biting. The profitable company, launched in 2003, grew from $6.5 million in sales in 2009 to $10 million in 2010. Hoglund projects $13 to $14 million in revenue this year.