A whole flock of tech CEOs are taking on turnaround projects. Who's got the toughest job ahead of them?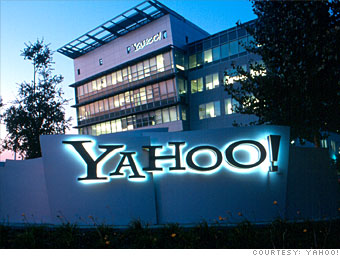 CEO: Carol Bartz
The Rise: If you remember the "Yahoo yodel," you'll probably also remember a time when the Internet giant was synonymous with search. Founded in 1994 by Jerry Yang and David Filo, Yahoo rose to great heights thanks to effective search, email, and media services, netting a lofty stock price of $118.75 a share circa January 2000 -- the company's all-time high -- to prove it.
The Fall: After the dot-com bubble burst, Yahoo fell on hard times. Its once stratospheric stock hit a low of $4.05 in 2002, and the company eventually ceded its edge in search, email, and overall online traffic. As a result, the company laid off a chunk of its workforce -- more than 600 over the last three years or so -- as part of restructuring efforts.
As for management, CEOs have come and gone, including co-founder Yang. Yahoo's current CEO, Carol Bartz, was most recently selected to head up its turnaround efforts. Though she's brought in fresh talent like Microsoft exec Blake Irving to head product development, the company has also seen numerous high-profile employees depart.
The Plan: Streamline the company's resources, and shed areas no longer considered relevant to its core business, which includes outsourcing search to Microsoft, Yahoo Shopping to PriceGrabber and Yahoo Search to Microsoft. In exchange, Bartz is intent on expanding the company's editorial operations with the $100 million purchase of Associated Content and more recently, the launch of Livestand, a digital newsstand for tablets intended to compete against the recently-launched iPad-exclusive newspaper, the Daily.
The Challenge: Keeping Yahoo relevant in an age where Google and Facebook rule the Web will require constant innovation to at least keep pace, if not catch up.
NEXT: MySpace
Last updated February 15 2011: 12:30 PM ET