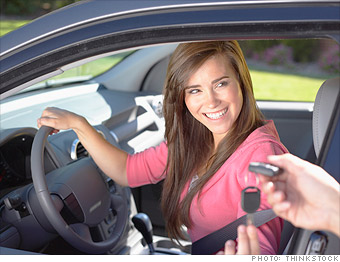 It's scary when your teenager starts driving on her own. But technology can make it a little less scary. Several simple devices now on the market allow you to track where, when -- and how fast -- your teen drives.
Plugged into the car's vehicle diagnostics port, devices like the Tiwi, which also contains a GPS tracking device, allow parents to set limits on how much over the speed limit -- if any -- kids are allowed to drive and even define certain parts of town kids have to stay within.
Parents can even be notified in real time when the limits are broken and a voice inside the car can remind the driver, too.
These things are really the ultimate in automotive privacy invasion but, hey, they're your kids.