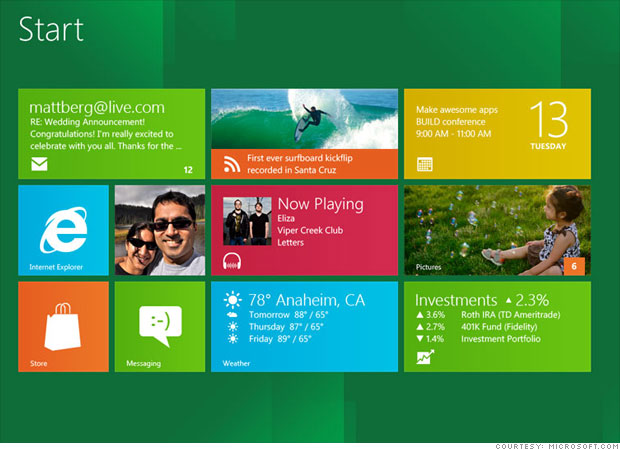 Windows' new "Metro" user interface does away with the desktop and replaces it with the start screen. Customizable, interactive tiles replace icons.
But for those longing for a traditional desktop, never fear: Windows 8 still offers a point-and-click desktop that is similar to the experience in Windows 7. Users can navigate between the interfaces with the touch of a button, a click, or -- since this is a Microsoft product -- a keyboard shortcut (Ctrl - Page Down).
Windows 8 also offers a hybrid experience, allowing laptop and desktop PC users to navigate the Metro user interface with a mouse or a keyboard.