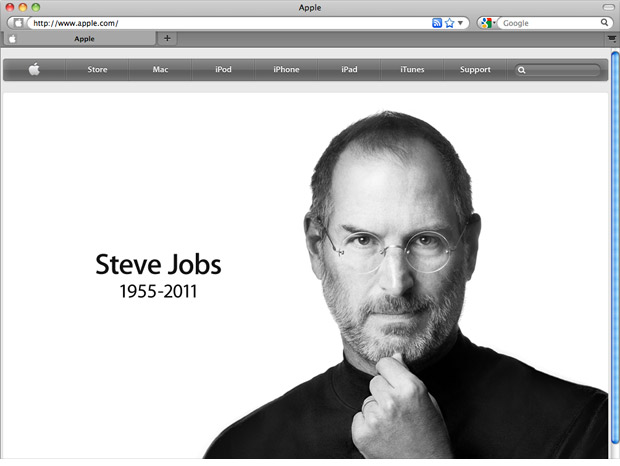 Apple posted a black-and-white photo of Jobs in his iconic black turtleneck and round-rimmed glasses, on a stark white background.
"Apple has lost a visionary and creative genius, and the world has lost an amazing human being," Apple CEO Tim Cook wrote to employees in a company memo. "Steve leaves behind a company that only he could have built, and his spirit will forever be the foundation of Apple."
The message linked to Apple's homepage image tells fans: "If you would like to share your thoughts, memories, and condolences, please email rememberingsteve@apple.com."