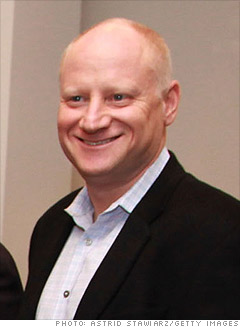 Company: Take Two Interactive
Bonus: None
Stock and options: None
After a three-year stint as CEO of the video game company, Feder resigned at the end of 2010 having only taken home $7,053 -- $3 in salary and $7,050 in company car reimbursements.
Last year, he made just the $1. Since he resigned "without good reason" according to the company (he opted to travel to Asia with his family), he wasn't eligible to receive any severance.
Though Feder didn't personally benefit from his short tenure at Take Two, his private investment firm did. ZelnickMedia, in which Feder is a partner, received 3.5 million shares of Take Two in 2007. That still-unvested stock was worth $16.9 million as of March 31, according to a regulatory filing.