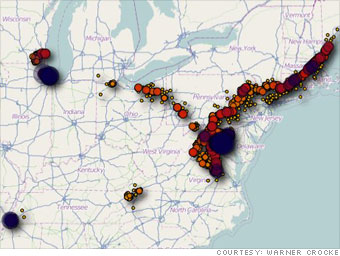 In April, just before the release of the iPhone 4, data researchers discovered that the iPhone appeared to be recording users' every move and sending the information back to Apple. IPhone users became furious.
Apple didn't comment for about a week, but finally posted on the company's website that the iPhone was not technically recording users' locations. Rather, it was logging nearby Wi-Fi network locations to assist with GPS tracking.
Still, the company admitted that a software bug was failing to delete old location data after seven days, meaning that years of information was being recorded. The bug also meant that data was being sent to Apple even when users turned off location services on their iPhone.
Apple eventually fixed the bug with a software update.