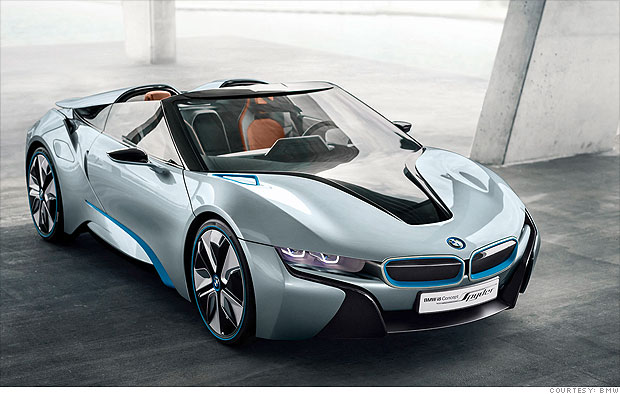 The plug-in i8 Concept Spyder can, BMW claims, go from zero to 62 miles per hour in 5 seconds. It gets about 94 miles per gallon, according to the automaker.
This car will actually be unveiled in China later in April, although the i8 and smaller i3 city car are in New York.
It's essentially a two-seat topless version of the BMW i8 which was introduced last year. It has a 131-horsepower electric motor powering the front wheels while a 223 horsepower gasoline engine turns the rear wheels.
In case the weather turns ugly, BMW plans to add a two-piece folding roof.