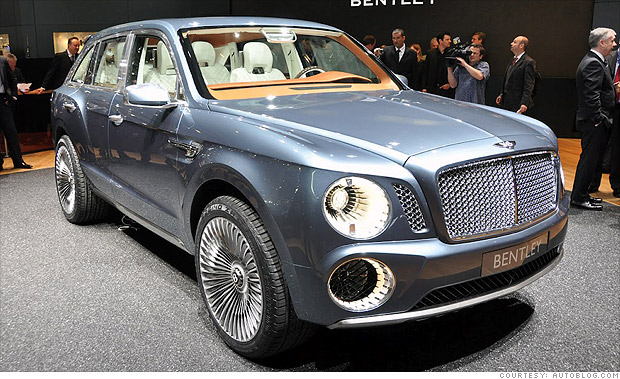 Good news! This is only a concept vehicle. The consensus so far is... the design needs some work.
Bentley is seriously looking at producing an SUV, though, so you may see something like it someday.
The EXP 9 is powered by a 12-cylinder engine connected to an 8-speed transmission. No third row here. This Bentley seats five, or four if you want to access the champagne cooler.