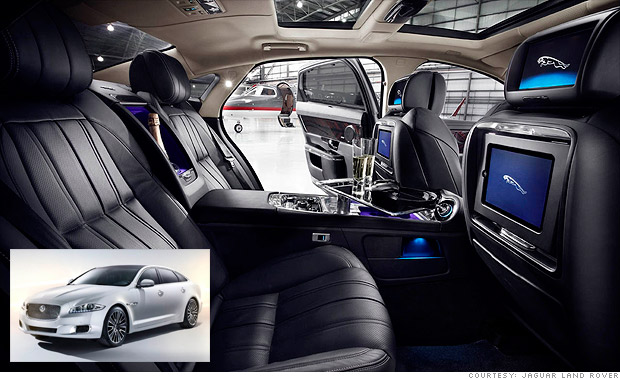 In China, where chauffeur driven cars are fairly common, a car like this is just the thing to please high-end customers.
Features include a refrigerator between the back seats and a pair of specially designed champagne flutes that stow away beneath a power-folding table. There is also an iPad and keyboard for each backseat occupant.
This car will be sold in the U.S., but only 30 will be made available here at a price of roughly $150,000 each.