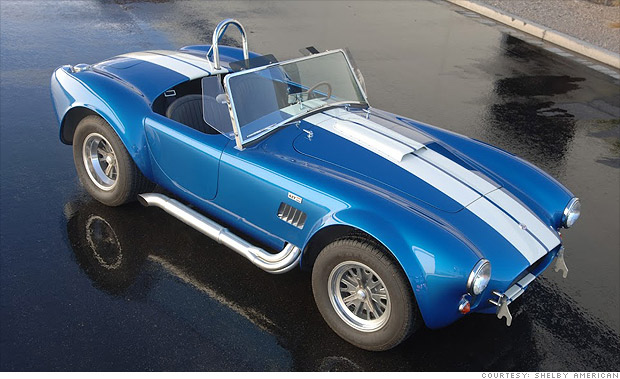 Carroll Shelby, who passed away recently at the age of 89, was the probably the best known practitioner of the essential "muscle car" philosophy. He put lots of horsepower into the lightest possible packages.
Among the most famous, and earliest, of his creations was the AC Cobra, a car created by combining a lightweight British AC Ace sports car with a powerful Ford V8 engine.
The car shown here is one of the first. In fact, it was Carroll Shelby's own personal car. It sold at auction in 2007 for $5.5 million. More "ordinary" Cobras can still sell for well over $1 million, according to Hagerty Insurance, a company that specializes in insuring collectible cars. Of course, prices like that are for real Cobras, not the innumerable copies that have been built.