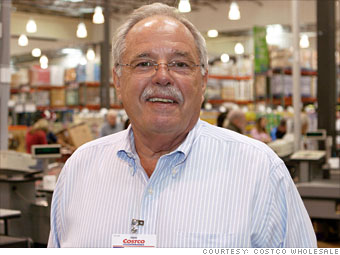 Company:
Costco Wholesale
Fortune 500 rank:
24
Total 2011 political contributions:
$24,900
Largest contribution:
$20,000 to the Democratic Senatorial Campaign Committee
As a company, Costco has steered clear of directly funding political campaigns, but that hasn't stopped co-founder James Sinegal from making a few hefty contributions of his own.
Sinegal stepped down as CEO of the national wholesale chain in January, leaving a rich legacy of political giving. He gave almost $25,000 last year, with smaller donations going toward the campaigns of Democratic legislators Rep. Jim McDermott, and Sen. Maria Cantwell -- both from Washington state, where Costco is headquartered.