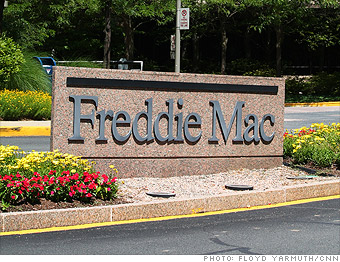 2011 loss: $5.3 billion
The same bad loans, anemic housing market and near-record-low mortgage rates that plagued Fannie Mae last year also pummeled its smaller cousin, Freddie Mac.
Since the state became the mortgage-finance companies' conservator in September 2008, it has paid out more than $150 billion to keep them out of bankruptcy. Some critics have complained that the government lacks a clear exit strategy. The ambiguity isn't lost on the company itself. In its annual report, Freddie Mac said that it was unclear when (or if) it would cease to be a ward of the state. Adding that there was "significant uncertainty" over what the company would look like post-conservancy, "including whether we will continue to exist."
At least for now, Freddie Mac still has a big role to play. Last year, it purchased or guaranteed more $361 billion in loans to 1.5 million single-family borrowers refinancing or buying new homes and 320,000 renters.