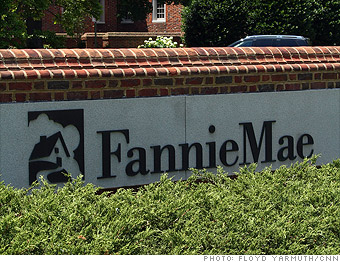 2011 loss: $16.9 billion
It's been nearly four years since the government stepped in to save ailing mortgage giant Fannie Mae. In those four years, the company has continued to rack up huge annual losses, forcing it to stay on the Treasury dole to the tune of billions per quarter -- even as other bailed-out financial institutions have returned to profitability.
Last year was no exception. A weak housing market, bad derivatives bets, payments to the government, and pre-housing bust mortgages all weighed on the company's books. While new business has in part buoyed the company, any improvement has been vastly outweighed by old mortgages made before 2009.
There could be good news ahead. A few optimistic analysts have speculated that housing prices have hit bottom and could be stabilizing. The Federal Housing Finance Agency's home-price index, which measures the value of properties with mortgages backed by Fannie Mae or Freddie Mac, actually rose 0.4% in the 12 months ending in February. It was the first 12-month increase since 2007, but still a long way from stemming the tide of red ink.