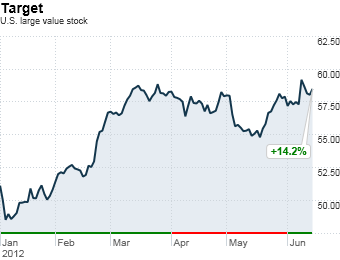 Type of investment: U.S. large value stock
"At $58 a share, Target's price has been temporarily depressed because of recession fears and expansion costs," says Weitz.
"But it's a solid company with good merchandise that is likely to show double-digit growth over the next few years. And you can get it at 12 times earnings."
Get quote:
TGT
By Carla Fried, Anne C. Lee, Elaine Pofeldt, Susie Poppick and Penelope Wang
@Money
- Last updated June 26 2012: 5:07 PM ET