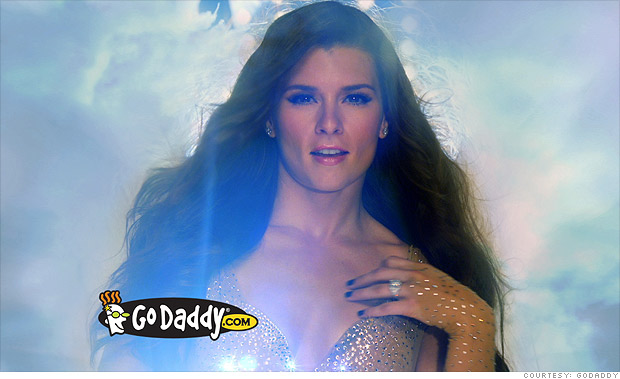 What do pretty women and domain names have in common? Nothing!
But that hasn't stopped Go Daddy, a provider of Web hosting and domain names, from using a bevy of scantily clad starlets to promote its services during eight consecutive years of Super Bowl ads.
Ten of those ads have featured race car driver Danica Patrick, who this year cavorts with pop singers the Pussycat Dolls in an ad called "Cloud."
In another spot called "Body Paint," Patrick co-stars with "The Biggest Loser" star and fitness fanatic Jillian Michaels. Michaels debuted as a Go Daddy girl last year as she ditched her weight loss show.

By Aaron Smith and James O'Toole
@CNNMoney
- Last updated February 03 2012: 6:47 PM ET