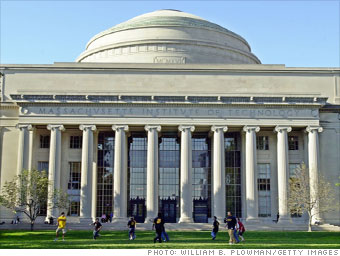 Unemployment rate: 6.9%
2010 GDP: $342 billion
Median household income: $61,333
Massachusetts could stand to lose 50,000 jobs over the next decade as a result of government spending cuts in defense, technology and health care, a study by researchers at the University of Massachusetts said.
What will that mean for Republican candidates who continue to push for massive budget cuts?
While former Massachusetts Governor Mitt Romney is expected to win over the state's Republican voters Tuesday, Obama is leading overall, according to telephone polls conducted by the Western New England University Polling Institute.