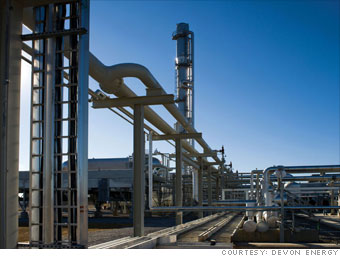 Unemployment rate: 6.3%
2010 GDP: $133 billion
Median household income: $43,400
The recession hit Oklahoma late, and now the state is among the first to rebound, largely thanks to a boom in its energy sector.
Jobs in mining and logging -- a category that includes drilling for oil -- surged 11.3% last year, according to the Labor Department.
Energy companies are likely to keep hiring more workers, as high crude oil prices are increasing drilling activity in the state.