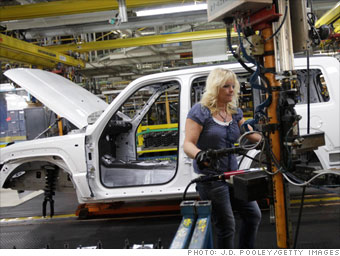 Unemployment rate: 7.9%
2010 GDP: $426 billion
Median household income: $46,093
Of the 10 Super Tuesday states, Ohio accounts for the most electoral votes.
Who wins them in the general election could rely heavily on candidates' views on manufacturing -- the cornerstone of the state's economy.
After slumping in the recession, the sector has recently seen
some improvement.
But unemployment remains high across the state. Even manufacturing jobs aren't likely to get back to pre-recession levels. New technology and productivity increases have diminished the need for workers.