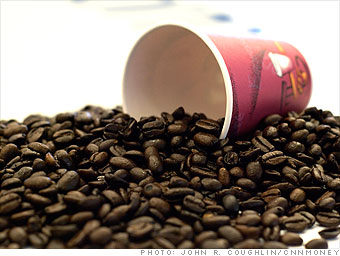 In addition to your meals costing more, your mocha java will, too.
Wholesale coffee prices have been on a tear for two years, rising 18% last year alone. That means that consumers are going to get a jolt when they pick up a pound of their favorite blend or even just a cup of joe.
This month, Starbucks already started charging more for its coffee drinks in the Northeast and Sunbelt regions, blaming the increase on the rising cost of coffee beans and other ingredients.