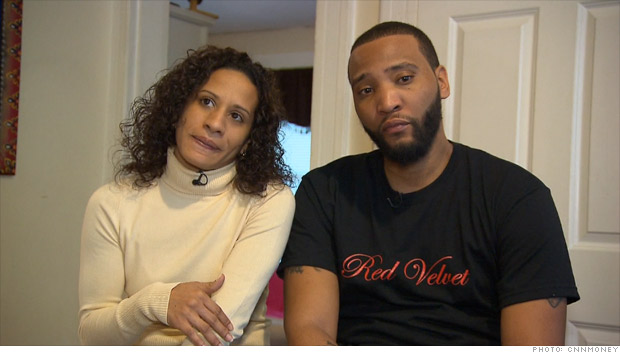 Previous pay: $110,000
Current pay: None
Where they live: Staying as guests in a friend's home
Talia Mobley and her husband Adam have been out of work for more than two years. Adam was a lead technician for Comcast and says, "I had it made." Talia worked in customer service.
Collectively, they have sent out 500 resumes but have not gotten one job offer.
Talia went back to school to retrain as a Certified Medical Assistant because she heard health care is where the jobs are. But she still hasn't been able to find work.
Fifty percent of the unemployed in New Jersey have been out of work for more than six months, and it's a similar story in Florida, Illinois and Nevada, according to the Brookings Institute.