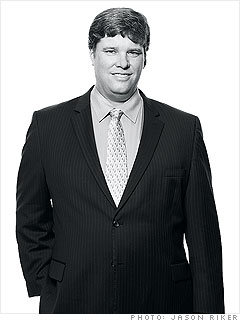 James Nix, 45On crusade since:
2000
Day job:
Senior attorney, Illinois Securities Department
Achievement:
Recouped more than $1 billion for investors in settlements with major firms
Why he's a hero:
Nix has spent 12 years battling financial bad guys and recovering investors' money from Wall Street giants.
In 2008, the ex-accountant helped negotiate a $1 billion settlement with Goldman Sachs after the market froze up for auction-rate securities it and other banks sold. In 2011 he got millions from Schwab to settle losses in its ostensibly safe YieldPlus bond fund.
Says Nix:
"For some defrauded investors, recovering money is a matter of life and death."
By Penelope Wang and Joan Caplin
@Money
- Last updated July 11 2012: 12:39 PM ET