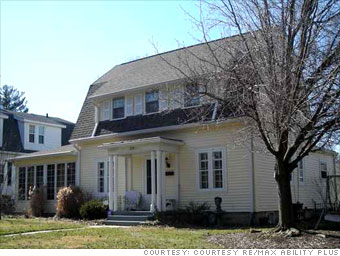 Location: Indianapolis
Price: $164,900
Bedrooms/baths: 3/1.5
Square feet: 1,908
Indianapolis has remained at or near the top of most affordable housing market lists for years and this gracious home, built in 1930, illustrates just how big the bargains here can be.
The Dutch Colonial has been updated with a modern kitchen and bathrooms and a new two-car garage. The owners have also built in additional storage. Yet, many of the home's original touches remain: There are built-in cabinets, wide baseboard moldings, wainscoting and hardwood floors.
Located in a historic part of town called Irvington, an early planned community of winding streets, this home sold for just $115,000 back in 2004. The renovations have since bolstered its value.
Bargains like this property aren't going to last much longer, according to listing agent, Dana Thompson. "Prices in Indianapolis have already bottomed out," she said.
Data from the National Association of Home Builders and Wells Fargo show that this was the most affordable large housing market in the nation during the first three months of 2012.
For further information:
Trulia