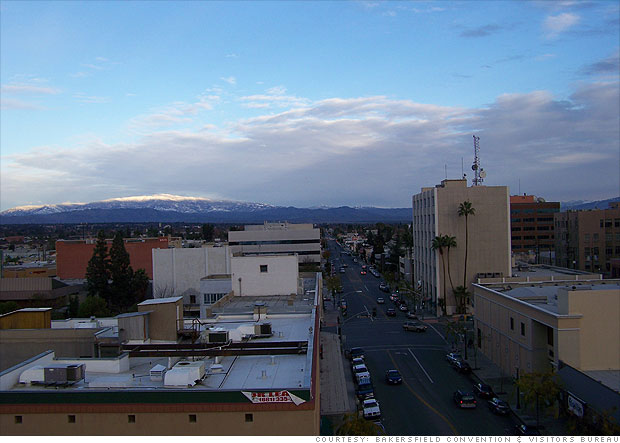 Population: 839,631
Cardiovascular cases: 173,566
Rank in most ozone-polluted cities: 3
Bakersfield sits in a bowl surrounded on three sides by the Sierras and the California coastal ranges. Air drifts down the valley from other cities and lingers, allowing pollutants to build up, according to Jaime Holt, chief communications officer for the San Joaquin Valley Air Quality District. Making matters worse, the sun bakes the air, causing photochemical smog. And the dry weather adds dust particles to the mix.
But there have been efforts to clean up Bakersfield's act. Regulations governing emissions from surrounding oil and gas producers that took effect in 2003 have helped to significantly reduce pollution in the area, said Holt.
Area farmers have also changed many of their practices. They now refrain from cultivating when the ground is too dry, for example, in order to reduce dust. And regulations limiting residential use of fireplaces and wood stoves have also helped.
"We have some crystal clear days here now, where you can see snow in the Sierras," said Holt. "But then they can go away for weeks at a time."