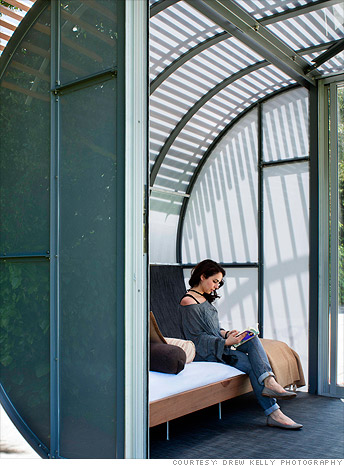 The curved structure of the House Arc allows for more space, light and air.
For Bellomo, it was important that the modular home be attractive and comfortable, especially for those who may have lost all of their belongings in a disaster.
Plumbing, a ceiling fan and solar panels can be added.