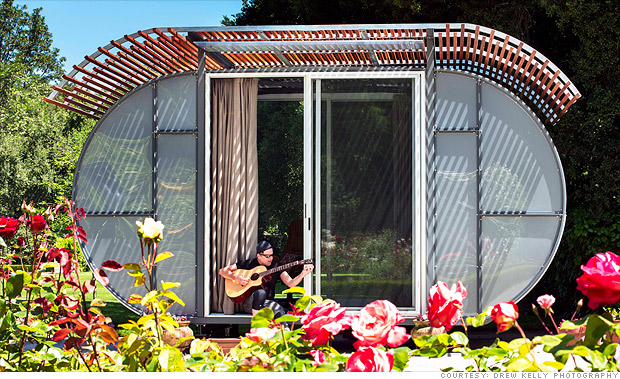 House Arc was created as an emergency shelter for disaster victims, but it could also be a cool guest house for the backyard.
According to architect Joseph Bellomo, it can be put together on site by anyone who has simple carpentry skills in about four days.
"We designed it to be a kit house that can be assembled quickly -- like prefab furniture," he said.
Just as importantly, it can be easily disassembled and shipped to where it's needed again, he said.