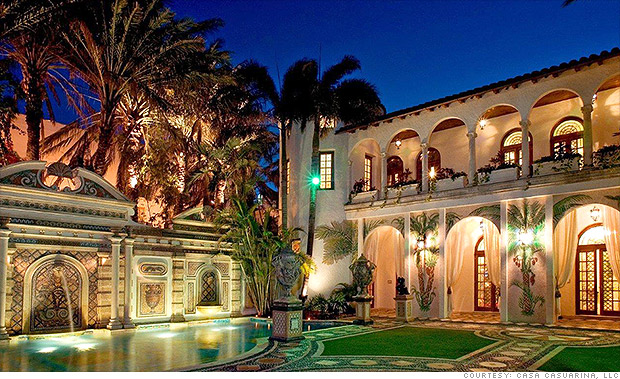 What will it cost you to buy a piece of fashion history?
The Miami mansion once owned by the late fashion designer Gianni Versace went on the market earlier this month for $125 million. That makes it one of the two most expensive homes for sale in the United States.
Versace bought the 19,000-square-foot beachfront home on Ocean Drive, known as Casa Casuarina, for $10 million in 1992 and invested heavily in the property.
The designer was shot to death on the doorstep of the mansion in 1997, and Casa Casuarina sat empty until entrepreneur Peter Loftin bought it from the Versace family for a relative bargain at $19.7 million in 2000.
"This is an iconic oasis for the rich-and-famous that sits in the middle of South Beach," Loftin said in a statement. "It's a one-of-a-kind property, created by a genius; that is a piece of art, and a piece of history."