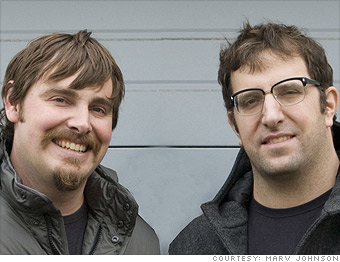 Owner(s): Seth and Zac Longaker
Company: Oddball Shoe Co.
Thirteen years ago, nearly two years after we launched our specialty shoes and apparel shop for large men, a group of basketball players from the Chicago Bulls came into our store, walked out beaming and began telling everybody about our huge shoe sizes.
But while word-of-mouth is how we got started, times have changed. When Channing Frye, an NBA player with the Phoenix Suns, came into Oddball, we hit it off right away.
He saw that we were trying to do something cool and he understood the plight of a man with large feet. He asked us if there was anything he could to do to help us out, and mentioned that he's really into Twitter and would be willing to spread the word. Since then, Frye has been tweeting about our company pretty consistently. And every time he does, many of his 16,000 followers retweet, which really helps deliver our message.