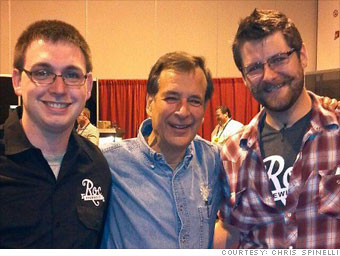 Owner: Chris Spinelli
Location: Rochester, N.Y.
Shortly after launching ROC Brewery in February 2010, we needed to start raising some capital. But when we approached angel investors and banks, we quickly discovered how hard it is to raise capital in today's shaky economy.
What's worse, a microbrewery in the heart of downtown Rochester isn't exactly an easy sell when it comes to securing a loan. Many microbreweries go under within the first few years so not too many investors are eager to jump on board. Then we found out about Samuel Adams Brewing the American Dream.
The four-year-old program provides microloans to low- to moderate-income small business owners in the food and beverage industry. After filling out reams of paperwork, and waiting four months for an answer, we received a three-year loan for $10,000.
While the application process itself was just as labor-intensive as applying for a bank loan, the coaching and mentoring we've received from Samuel Adams employees, and its founder Jim Koch, has been unbelievable.
At a moment's notice, we can call any one of Samuel Adams' vice presidents to discuss procurement strategies and supply chain solutions.