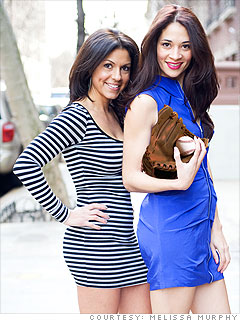 Owner(s): Jules Mancuso and Lena Sutherland
Location: New York City
Frustrated with their sports-obsessed husbands spending all afternoon in front of the TV, best friends Lena Sutherland and Jules Mancuso devised a way to keep themselves entertained -- without confiscating the remote.
"While the Men Watch" is a radio webcast that features play-by-play announcing from a woman's perspective. Dubbed "Sex in the City Meets ESPN," past show topics include "Frankenstein on the Field: 10 Fashion Fixes for MLB Umpires."
Their first broadcast was in early 2011, just in time for the Super Bowl. After two games, more than 2,000 women were tuning in. As a result, the show has landed sponsors, including MAC Cosmetics and Carol Tannenbaum Vintage Collection. Sutherland and Mancuso are also fielding TV and book deals.
Last baseball season, "While the Men Watch" pulled in listeners from Ireland, Mexico, Ukraine and Spain -- even though MLB doesn't broadcast in those countries. The show earned its highest overall ratings and ad revenues during the World Series.
Said Sutherland, "I never would have thought that I would actually be saying that I'm looking forward to baseball season."