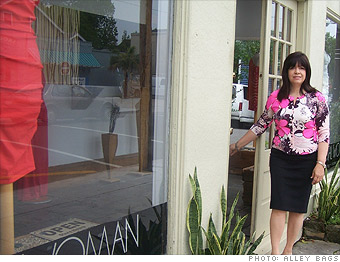 Cindy Conde, 52New OrleansWorked for:
First Bank and Trust, as vice president of sales
Bought in 2009:
Total Woman, a high-end women's clothing store.
When the boutique's previous owner put the business up for sale, Conde took over, but she kept the former owner on as an employee.
Startup costs:
$175,000
Revenue in 2011:
$350,000
Salary in 2011:
$50,000
Her advice for you:
"Hire a team of professionals with a proven track record, who know the industry well and who already have solid relationships with clients and vendors."