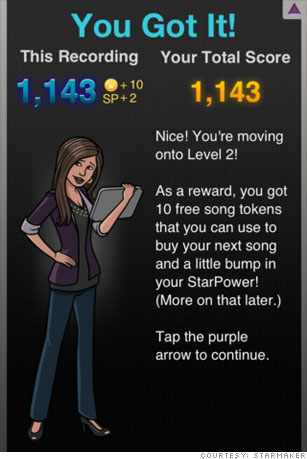 Startup: StarMaker Interactive
The details: Based in San Francisco, 15 people
Their story: StarMaker's iPhone karaoke app has more than 2 million active users. The app is free; songs go for 25 cents to 95 cents each. The platform really took off when the company added a game layer with scoring and prizes, product manager Reed Kavner says.
Their biggest surprise: "Users are much more comfortable sharing recordings with strangers than they are with friends," Kavner says. StarMaker's "share your recording on Facebook" feature gets middling use. When the company launched its own community boards, sharing took off.