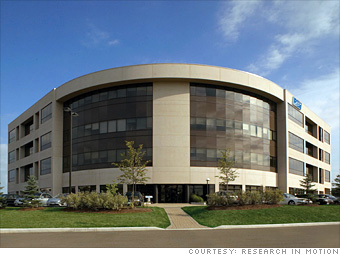 Date: July 2011
Layoffs: 2,000
Headcount before: 19,000
Headcount now: "More than" 17,000
Stock change: Down 58%
BlackBerry maker Research in Motion is struggling to stay relevant as Google and Apple's smartphone duopoly continues to outpace RIM's relatively puny growth.
Despite laying off 10% of its workforce about a year ago to cut costs, RIM missed its own reduced expectations last quarter and swung to a sizable loss. New CEO Thorsten Heins acknowledged that "substantial change" is needed, which could come in the form of more layoffs -- or even a sale, he conceeded.
Though the new BlackBerry 10 operating system is getting early positive reviews, it won't be available until the end of 2012. By then, Apple will have released its latest iPhone, and Google will have updated to a new version of Android.