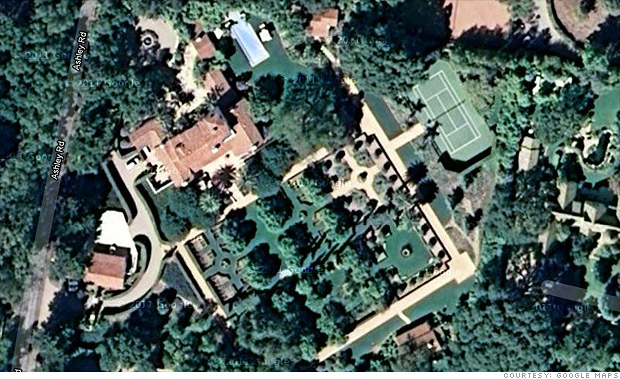 The Google chairman's "humble abode" has its share of fame. His Montecito, Calif., estate served as the site of Kim Kardashian's heavily televised wedding.
Kardashian's marriage lasted just a little more than two months -- but at least the couple made it to their wedding. Schmidt's house was supposed to host the nuptials of another split celebrity couple, Ben Affleck and Jennifer Lopez, in 2003.
Schmidt reportedly purchased the home from Ellen DeGeneres in 2007 for $20 million.