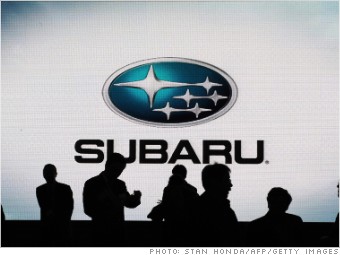 Fuji Heavy Industries, which makes Subaru-branded cars, is another prime beneficiary. The automaker's stock is up 73% so far this year.
Why? Most of the rise can be attributed to the weaker yen.
Weak currency cheapens the price of a country's exports, making them more attractive to international buyers by undercutting competitors.
As a result, even the smallest move in the yen has a big impact on Japan's exporters.
In February, Fuji Heavy raised its sales outlook for the year. The company cited the yen's decline as the reason for the revision.