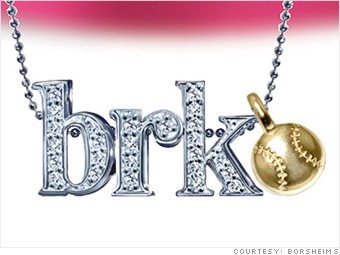 Forget guitars and peace signs. At "Woodstock for capitalists," they sell diamonds.
Borsheims, the jewelry store Berkshire bought in 1989, will sell a diamond pendant with Buffett's signature laser-inscribed on the half carat rock this weekend.
The bauble retails for $2,500, but "Crazy Warren" will let you have it for the low, low price $1,750. That's assuming you own Berkshire stock.
But wait, there's more.
Watch: Warren Buffett laughs at the notion of the 'persecuted' 1%
For just $25, shareholders can take home a "glitzy tumbler" emblazoned with Berkshire's logo. There's the "Berkshire Shimmer Pen" for just $15 and a pair of "tasteful cufflinks" can be had for f $100.